| | |
| --- | --- |
| | Allotment Associations & Horticultural Groups in Harrow, Middlesex |
---
---

---
Our Free "Make your Garden or Allotment Wildlife-Friendly" talk and walk.
---
A Record Breaker! Our biggest ever annual public Plant Sale held on Saturday May 18th, 2019.





The Plant Sale took place at our HQ Cabin on West Harrow Allotments (Large), HA1 4HE. Please visit our "About Us" page for info.

As always, there were stalls selling a wide range of ornamental, vegetable and fruit plants at bargain prices. Familiar and unusual plants for your garden and allotment were for sale.

This year was our biggest ever Annual Plant Sale with over 40 tables of plants and produce. Plenty of chances to search for those bargains.

Many thanks to all those who hired tables this year and contributed to making this such a succesful event.

Admission was free as usual.


Our Plant Sale is a success due to the efforts and time given by our volunteers and to the public that attend every year.

Volunteers - Thanks for posting leaflets, putting up posters around Harrow, growing plants, donating plants, preparing the sale site, supervising the sellers arrival, selling plants on Harrow in LEAF tables, baking cakes, making sandwiches, running our pop-up cafe, manning our Harrow in LEAF Membership table and of course clearing away at the end.
---

Read about the T.O.A.D event on April 25th at Chandos Rec....
Available NOW:

Harrow in LEAF's guide for Allotment Site Representatives in Harrow

Working with existing Harrow Allotment Site Representatives, we have put together a document that should prove valuable to all allotmenteers in Harrow, especially current Site Representatives or those considering becoming Site Representatives.

Site Representatives are all volunteers and do an excellent job in the running of an allotment site. Our document provides details of what, in our view, a new allotment site representative should be doing.

==> Click Here... to go to our Allotments Guideline page to view the "Role of Allotment Site Representatives"
---

Come to our Show Website
The Harrow in LEAF Horticultural & Craft Show in conjunction with the Harrow Beekeepers will be taking place on the August Bank Holiday Monday 26th from noon to 5.00pm.

Our Show is an integral part of The Headstone Village Show held at the Headstone Manor and Museum.

Our 2019 Show Schedule Committee are now in the process of planning the logistics of the show together with a new management team at the Headstone grounds.

We currently know that the entry prices are expected to remain as for the 2018 show.

---

Keep on top of those gardens!
Since the creation of Harrow in LEAF in 1998 the price of an Individual Membership has remained unchanged at £2.00p per annum. We have listened to our members who have regularly told us "it is just not enough".

In 2018 at our AGM in May our members voted unanimously to increase the Annual Membership to £2.50p per annum from 2019/20 onwards.
We thank all our members for their continued support over the years and in years to come.

How to join or how to renew Individual Memberships
Remember it is time to keep on top of those gardens or allotments and hold back unwanted weeds, shrubs and trees which will take over if you let them.

As is clearly demonstrated above, in this recent photo of a house on Rayners Lane.
---
The RHS is offering a number of community groups expert hands-on support, plus up to £500 worth of plants and materials to help transform neglected spaces in Harrow and beyond.

To be eligible, you should be taking part in Britain in Bloom, It's Your Neighbourhood, RHS Campaign for School Gardening, or be a registered RHS Affiliated Society.

Apply with an intergenerational project idea, which would benefit wildlife, the planet or human wellbeing, before 28th February 2019.

Find out more at the RHS website...>
f
Xmas greetings from Harrow in LEAF
---
You can now visit new Hardy Plant Society - Middlesex Group website which was recently launched.

Here you will find details about their events for 2019 such as Public Plant Sales, Trips and their Programme of Speakers for 2019.

As well as the website there will be information and communication via their Facebook presence at facebook.com/HPSMiddlesex


---
The Harrow in LEAF Quiz Night with Fish and Chip Supper (or Chicken or Veggie Burger) made a triumphant return to our newly renovated HQ Cabin. No leaky roof in site, well no rain actually.

The evening was attended by many of our members, Affiliated Societies and guest quizzers.

Our regular question master Terence Frisch hosted the evening splendidly and the questions he set us were most interesting and varied. Many enjoyed the music intros round delivered using the art of vinyl. Our Quiz is a General Knowledge quiz and so do not worry about having to know about horticulture or Latin names of plants. This Quiz is for all.

The winning team were "The Rafflers" who claimed that they were able to win as yours truly was sent away to gather the evening's food from our local chippie!!!

Now we are back quizzing at our HQ we hope to see more of you next year.
---
Next year's 15th Horticultural & Craft Show will be coming next year on August Bank Holiday Monday 2019. Look out for news on our website around March 2019 when we issue the exhibition classes for you to choose from. Better still, join Harrow in LEAF today and get advance warning of publication of our Show Schedule 2019.

Click here to sign up to Harrow in LEAF now....>


---
Harrow National Trust Association was founded in 1989 as an association of members & volunteers of the National Trust drawn together to further their common interest in the preservation of the country's rich inheritance.

Their objectives are to promote the work of the National Trust locally, raise funds in its support and to enrich members' understanding of its work.

The Association organise a variety of activities for members which include evening/afternoon talks, outings and many more events.




Pinner Village Hall
Click here...> for further information at the Harrow National Trust Website
---

Thanks to everyone who made this year's Headstone Village Show incorporating Harrow in LEAF's 14th Show such a successful event, and thanks for those who came over to our Membership table in the Great Barn and rejoined or became new members.
Together - We Make LEAF Happen!

Despite the freeze of "The Beast from the East" earlier in the year and the unusual heat and dryness of recent months our Harrow growers, gardeners and allotmenteers were able to enter a remarkable amount of produce.

The heavy rains came on the Sunday before the show, washing out many events nationwide, but avoided Bank Holiday Monday. We suspect large numbers of families and visitors were stuck indoors on Sunday and so it was a relief to get out and visit our Show.

Thanks to Harrow Museum & Headstone Manor for hosting this event again, and what a job they have done with this treasure of a location that belongs to us Harrow residents. Please take time to go and visit the newly restored moated Manor House and grounds, open again. It is beautiful. Use it or lose it!




Bye, see you at the
15th Harrow in LEAF Show....
---

On the afternoon of June 23rd, 2018 we welcomed 6 volunteers from the Royal Horticultural Society to deliver an "Ask the Experts" Event between 2.30pm to 4.30pm.
We were expecting 4 or maybe 5 fruit and vegetable experts from the RHS to give a short talk on allotments followed by a Q&A session, but we got 6. A glut!

Over 40 Harrow in LEAF members and supporters were both entertained and educated via talks, Q&A's and walks around the West Harrow large allotment site.

As usual, to make LEAF happen we include presenters, attendees and our own wonderful volunteers - thank you to all.


Some members with the RHS volunteers..>
We hope every enjoyed this inaugural event in our newly refurbished HQ hut (a work in continual progress!). Look out for more info. and photos of this event - coming soon.
---


Supporting RHS Bridgewater,
Dippy the Dinosaur Tour and
the Weston Loan Programme
for great art works.......more>



"Thank you for your recent application.

I am pleased to inform you that the Trustees have reviewed your application and are delighted to make a grant of £2,500 to your organisation. The grant is sent with the best wishes of the Weston family"

The Harrow in LEAF Management Committee were delighted, to say the least, to hear that the Garfield Weston Foundation had accepted our application to enable us to make good our HQ Hut which has morphed into our HQ Cabin.

We thank them enormously.

With our limited funds and resources our HQ was slowly being overcome by Mother Nature. This grant will allow us to make the necessary repairs to enable it to become the centre of our own social & fund raising activities again. Committee Meetings, Annual Show planning events, Plant Sales, pop-up cafes, Quiz Nights and BBQs.



The Harrow in LEAF Management Committee also extend great thanks to our Vice-Chair, Jill Mcloughlin, for stepping forward and taking over the grant application process.

We appreciate that she has put in many hours of application form filling, form amending and letter writing. We are pleased that Jill's voluntary hours and efforts have resulted in this positive gift from the Weston family, to enable us to continue making Harrow greener.

Together - We make LEAF Happen!
---


Beautiful Fuchsias at our Annual Show



Harrow Fuchsia Society, formed in the 70's, have supported us from our very beginning in 1998 and participated in our Plant Sales and Annual Shows. We are sorry to hear that they have decided to disband, and say thanks to Peter Luff (Chairman) and the Committee of Harrow Fuchsia Society for their year's of support and their kind donation.

As a result of this news, the Harrow in LEAF Show Committee has taken the decision to increase the number of Fuchsia Exhibition Classes in our Annual Horticultural and Craft Show. We shall be liaising closely with Harrow's Fuchsia growers on this matter.



Extract from recent letter from Harrow Fuchsia Society:

"It was decided, as a token of appreciation of the Harrow in LEAF organisation to donate £100.00 to it's funds from our residual assets, to help keep the horticultural interests in Harrow alive!
Thank you for being there...
With all Best Wishes, Peter V. Luff, ex-Chairman"


---
---
---

---
Click here for Diary of Events around Harrow....>
---
Sow & Harvest Guide
Courtesy of Newton Park HS.....

---


What to do on your allotment by month.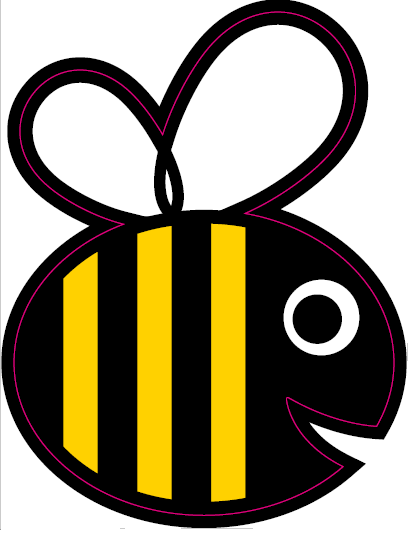 SAVE OUR BEES
---

Your ideas on what to do with all that allotment or garden food produce!

---
---
• Making Harrow greener grants
---
Harrow in LEAF's "Guide for New Allotment Holders" is now available on-line

Yes, our excellent Guide is now available via the "Allotment Guidelines" button on the top Menu above - or just click on this front page image.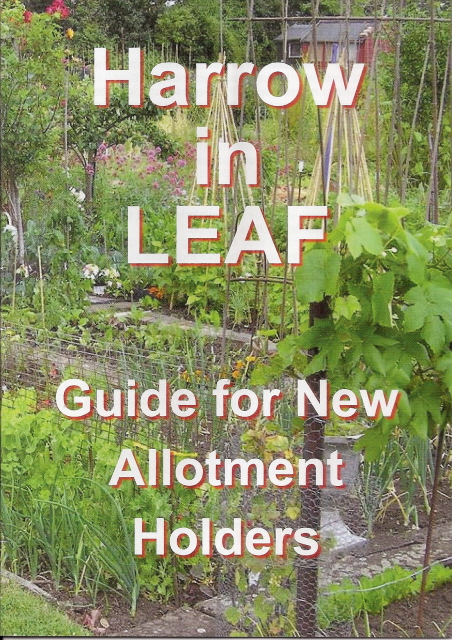 Published: 11th Nov 2011
---
Your support is greatly appreciated:
---